Nigeria Music Stars are really making it big, apart from their songs, these Big Stars are also making their money from other things like: Endorsements, shows and some other investments.
Below are the top 10 richest Nigerian musicians and their net worth.
1.
Davido – net worth N9 billion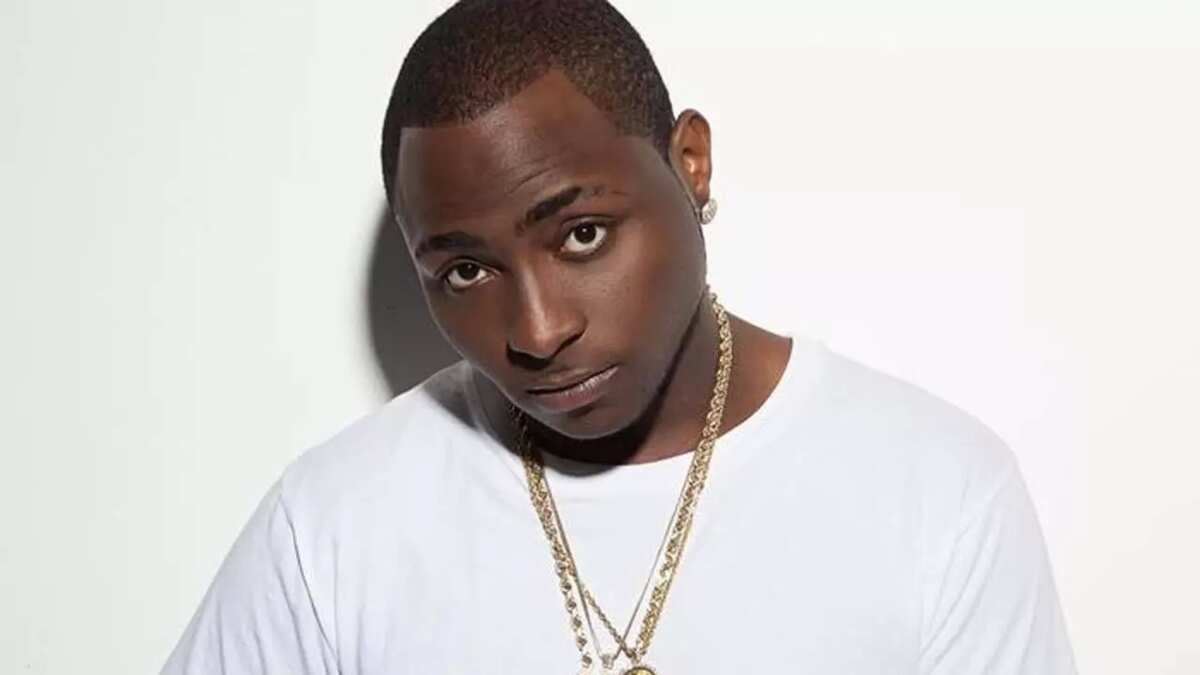 From our research, Davido is rightfully the richest musician in Nigeria. Davido is a super popular singer and entertainer. His real name is David Adeleke. His songs gather a huge amount of views on YouTube, and he has a lot of endorsement deals with such companies as AXE and Infinix Mobility. Davido was born on November 21st, 1992 in Atlanta, the United States, but his family is Nigerian. He was focused on music since he was young. After the release of his debut record "Omo Baba Olowo", which featured some hit singles, Davido gained prominence in Nigeria and Africa. Since then, he has released countless singles which brought him popularity and international recognition. According to the rating of the richest musicians, Davido net worth is N9 billion. Davido has two beautiful daughters: Aurora Imade Adeleke, whose mother is his former lover Sophie Momodu and Hailey Veronica Adeleke, the mother of which is his American ex-girlfriend Amanda. Currently, Davido is dating a woman named Chioma Rowland, Davido is extremely in love with her, and perhaps we will hear their wedding bells soon.
2.
Wizkid – net worth N8 billion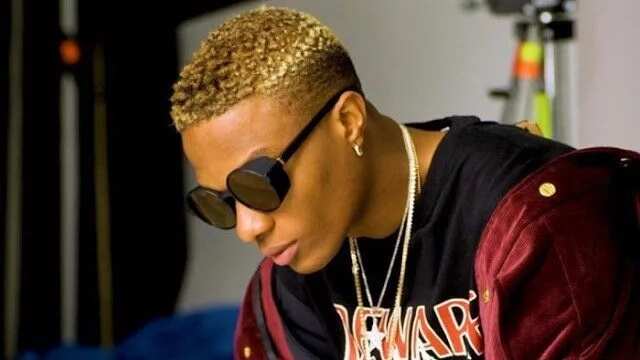 The real name of this multi-millionaire Wizkid is Ayodeji Ibrahim Balogun and he is the second richest musician in Nigeria. Wizkid started his music career as a lad. He released a collaboration album at the age of 11 with the group "Glorious Five", which was formed by him and his friends in church. He is also known as StarBoy and Lil Prinz – the first one is the name of his label Starboy Entertainment. He gained popularity with the release of "Holla at Your Boy", the song from his debut album "Superstar" in 2010. Afterwards, he has released three mega-successful albums, as well as one compilation album and even recorded a hit song "One Dance" with worldwide famous celebrity Drake. This song appeared in Guinness World Records, with Wizkid becoming the first Afrobeat musician to appear in this book. Wizkid has a lot of lucrative endorsement deals, for instance with Glo and Pepsi. Wizkid net worth is N8 billion. Wizkid has three children and all of them are from different baby mamas. His eldest son is named Boluwatife Balogun, and his mother is Sola Ogudugu. The second son of Wizkid is Ayodeji Balogun, and the woman who gave birth to him is Binta Diallo. Zion Balogun is Wizkid's youngest son, and his mother is his Wizkid, Jada Pollock.
3.
Don Jazzy – net worth N7.5 billion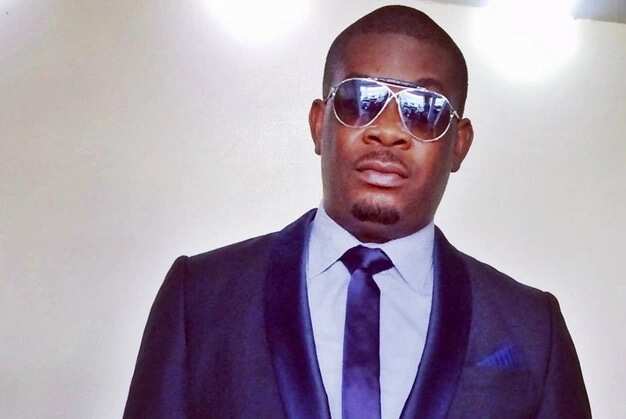 Many have wondered why this Billionaire is still without a wife, well, that is topic for another day
The popular Nigerian producer and singer Don Jazzy rose to prominence because of his musical talent, persistence, and ability to interact with people. His real name is Michael Collins Ajereh, and he was born on November 26th, 1982 in Umuahia, Abia State. Don Jazzy is a founder of the label Mo'Hits Records, which he founded together with D'Banj and which is now defunct. Don Jazzy and D'Banj parted ways in 2012 due to creative differences, and Don Jazzy did not waste any time – he shortly announced that he has founded a new label called Mavin Records. Eventually, he managed to sign some of the top Nigerian music stars on his label – Dr. SID, Tiwa Savage, Wande Coal, Reekado Banks, Korede Bello, Di'Ja, and many others. Don Jazzy calls his artists "Mavins", and often records songs and compilation albums with them. Aside singing and producing, he also has profitable endorsement deals with such companies as MTN and Loya Milk. Don Jazzy net worth is estimated to be about N7.5 billion. Don Jazzy is not married yet, and he is considered to be one of the most popular Nigerian bachelors. Hopefully, the Nigerian producer will soon find the love of his life.
4.
D'Banj – net worth N6 billion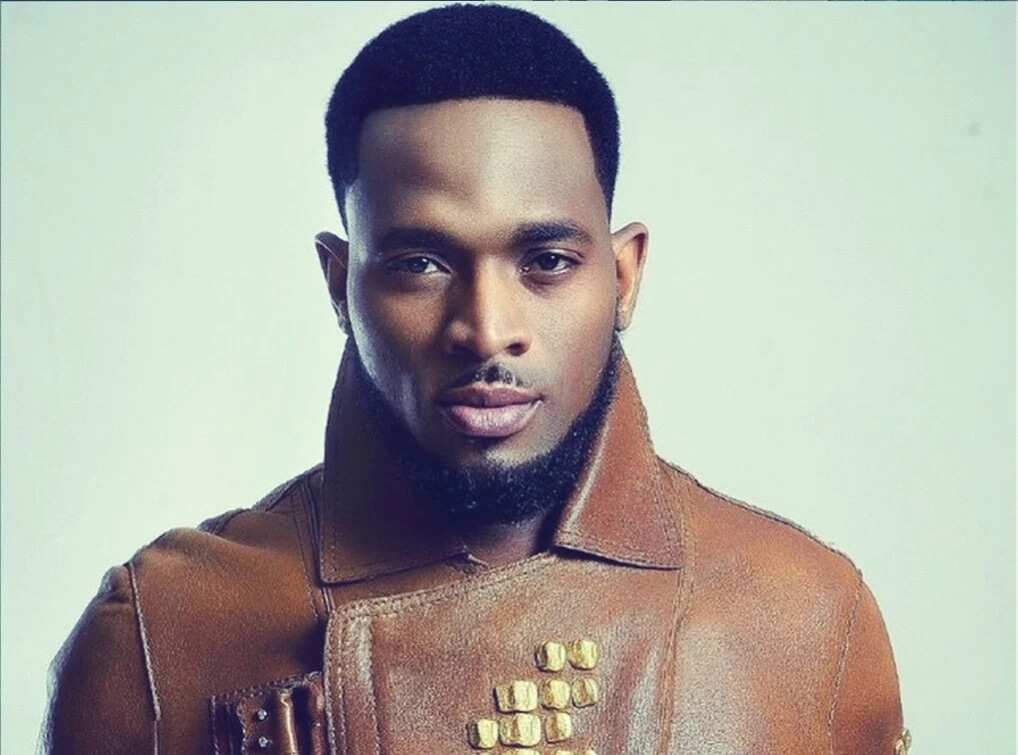 D'Banj is known in Nigeria for his outstanding music, memorable songs, and television work. His full name is Oladapo Daniel Oyebanjo, and he was born on June 9th, 1980, in Zaria, Kaduna State. He won a lot of African, European and American awards for his Afropop and R&B compositions, carefully mixed with pop motives. His nickname is a creative combination of his name Dapo and the last name Oyebanjo. In 2016, he held the first place in T.I.N. Magazine's rating of the richest singers, but since then, a few Nigerian superstars moved them to the fourth place. Nevertheless, he still remains popular. He has four studio albums, is featured on two compilation albums, and has released a huge number of hit singles. D'Banj net worth is reportedly N6 billion. D'Banj is married to Lineo Didi Kilgrow. Unfortunately, their little son Daniel III passed away in a tragic drowning accident in their house. D'Banj was not in the country at the time – he was at the BET Awards ceremony in Los Angeles.
5.
2Baba (2Face) – net worth N5.9 billion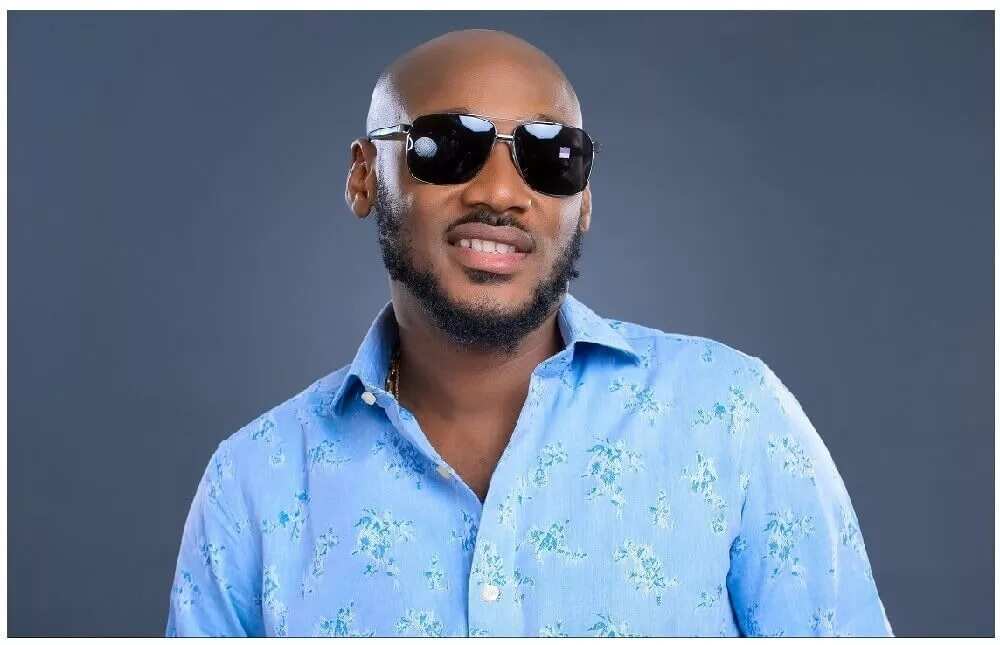 Innocent Ujah Idibia, who is known better under his stage names 2Face and 2Baba, has a secured place in the list of the richest and the most successful musicians in Nigeria. This man was born on September 18th, 1975, in Jos. He used to go by the name "2Face Idibia" until July 2014 and now he is known as 2Baba. Currently, he is one of the best-known Afropop musicians in Africa. Since 2004, when his debut album "Face 2 Face" saw the light, he has released six albums. 2Face net worth is estimated to be N5.9 billion. 2Face is married to actress and model Annie Macaulay. The two tied the knot in May 2012, which 2Face announced through his Twitter. Afterwards, they also had a traditional and white wedding, where all the most popular celebrities were invited. 2Face has seven children. Not all of them are from Annie.
6.
Peter Okoye – net worth N5.8 billion

Here is another half of the former popular duo, P-Square Nonetheless, Peter Okoye is pursuing a great career on his own and has a lot of lucrative endorsement deals – such as Kia Motors and Olympic Milk, as well as many others. Peter, like his brother, was born in Jos. Peter Okoye net worth is a little more than his brother's – it is supposedly N5.8 billion. Speaking of Peter's family, he is married to his longtime partner, Lola Omotayo, who is a marketing representative. Their wedding in 2013 was really posh, and a lot of stars were invited. Together they are parents of two beautiful children – the son Cameron and the daughter Aliona.
7.
Paul Okoye – N5.6 billion

The seventh place is occupied by the singer Paul Okoye, who was born on November 18th, 1981 in Jos, Plateau State. He and his brother Peter Okoye created the extremely popular band "P-Square", which was the most famous duo in Nigerian music until they decided to go their separate ways last year. Paul Okoye now has a solo career. He is known under the stage name Rudeboy. Paul Okoye net worth is about N5.6 billion. Paul Okoye has a beautiful wife whose name is Anita Isama, and he met her at the university, where they became close friends. Eventually, their friendship became something more, and they decided to start dating. Paul and Anita have a little son Andre, who was born in 2013. Last year, they also became parents to beautiful twins, Nadia and Nathan.
8.
Timaya – net worth N4 billion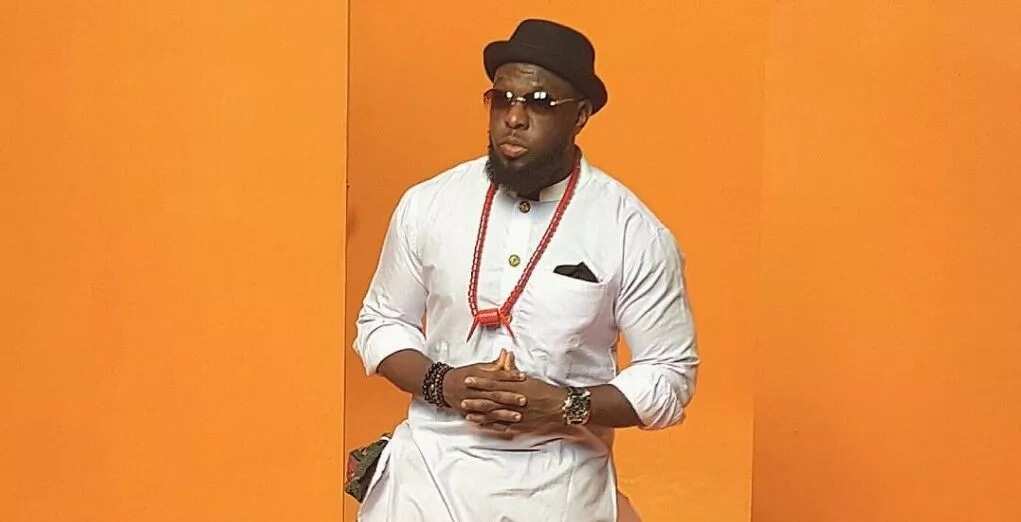 This popular celebrity's real name is Enitimi Alfred Odom, and he was born in Port Harcourt, Rivers State, on August 15th, 1980. He started out his singing and songwriting career when he founded the music group "Dem Mama Soldiers". In 2005, he began his solo career and released the debut album called "True Story". It was followed by the next album "Gift and Grace" in 2008. After the release of his third studio album titled 'De Rebirth", Timaya rose to international recognition and prominence. Today, Timaya has a total of six albums and a lot of singles. He is often called the dancehall king of Nigeria because he is the most popular artist in this genre. Timaya net worth is estimated to be N4 billion. Timaya is not married, but he has children. With his first baby mama, he had two beautiful daughters: Emma and Grace. His second baby mama, Tama, gave him a sweet little son Emmanuel.
9.
Banky W – net worth N3.5 billion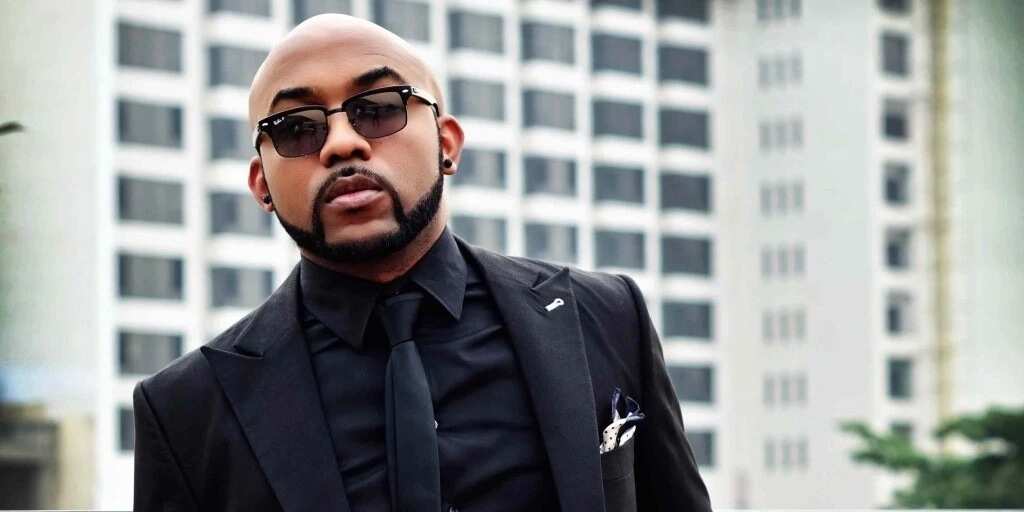 The real name of this super-successful music star is Olubankole Wellington, but he prefers being Banky W on stage and Banky Wellington in film credits. Yes, Olubankole is not just a singer and a rapper but also an actor. He was born in New York, the United States, on March 27th, 1981. His parents moved back to their native country when Banky was five, and he got his basic education in Nigeria. Later, he returned to the United States to pursue his higher education, but eventually, he returned to Nigeria and started his music career. He began recording music in 2002, and he is still going strong as one of the most famous singers in Nigeria. He has produced five albums and appeared on one compilation album. Aside that, you might know him from his roles in the movie "The Wedding Party" and its sequel, "The Wedding Party 2". Banky W net worth is N3.5 billion. Banky W is married to his co-star in "The Wedding Party" movies, Adesua Etomi.
10.
Flavour and Olamide – net worth N3.2 billion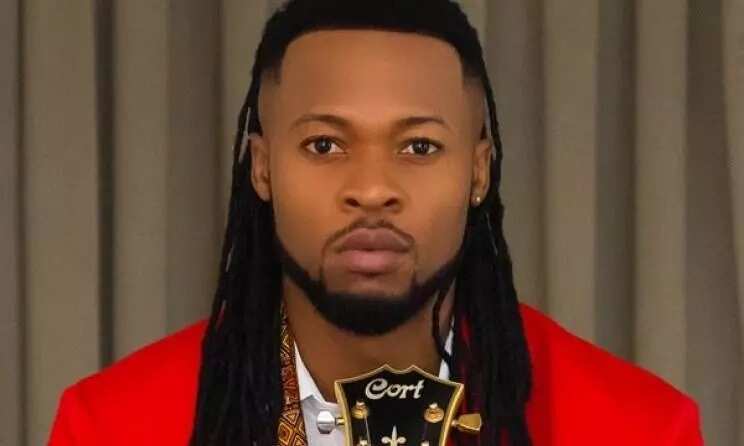 The reason why these two musicians share the tenth place is simple – their net worth is basically the same, so they tied in the rating of the richest music stars of Nigeria. So, we will tell you a little about both of them. Flavour N'abania, whose real name is Chinedu Izuchukwu Okoli, was born on November 23rd, 1983. He is not just a singer but also a talented multi-instrumentalist, songwriter, and performer. His career began when he became a drummer at his local church in Enugu State. In 2005, he released his first album "N'abania". Nowadays, he is popularly known not only in Nigeria but in entire Africa and even worldwide. The reason for his overwhelming popularity became his hit single "Nwa Baby (Ashawo Remix)", which was featured on his second studio album "Uplifted". Flavour is signed to 2nite Entertainment label. Flavour net worth is allegedly N3.2 billion. Speaking of Flavour's personal life, he is one of the most famous bachelors in Nigeria. However, he has two daughters from different baby mamas, both of which were beauty queens. The names of Flavour's daughters are Sophia and Gabriella.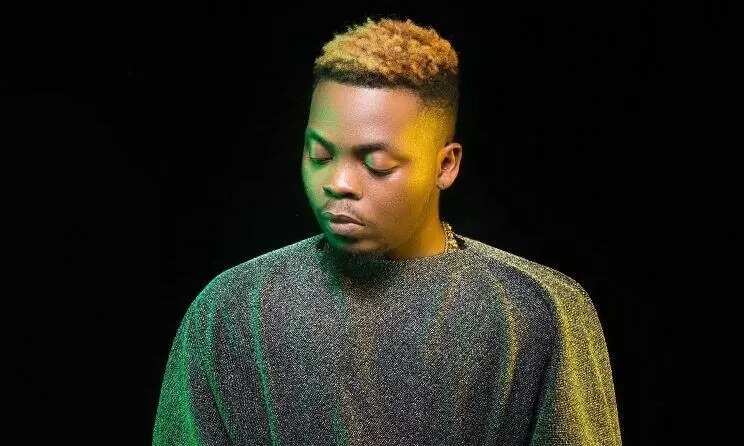 Olamide Adedeji, simply known in Nigeria as Olamide (his other nicknames are Olamide Baddo and BaddoSneh), is a rising superstar of Nigerian hip-hop music. He was born on March 15th, 1989, in Bariga, Lagos State. He is known for recording mostly in his native language, Yoruba. His career blossomed in 2011 when he released his debut album "Rapsodi". The successful album was followed by the second album "YBNL", which featured a few hit singles and they made Olamide popular in no time. Nowadays, he has a total of seven studio albums and is featured on one compilation recording. He has won countless awards at the most prestigious Nigerian and African award ceremonies. He was also the first Nigerian celebrity to sign an endorsement deal with Ciroc brand. Currently, Olamide net worth is about N3.2 billion, just like Flavour's. Olamide has a beautiful wife, Adebukunmi Aisha Suleiman, who was the sweetheart of his young years. Together, they have a wonderful little son, Batifeori Maximilliano Adedeji, who is two years old. Olamide spends all of his free time with his little boy and shares his passion for football club Barcelona with him.